In the evening of November 7th, Wang Jinhai, Director of the Propaganda Department of JUFE, gave a lecture on the theme of Insisting on connotation development and highlighting JUFE culture to the overseas students in the third conference hall of Jiaoqiao Graphic Information Building. The lecture was presided over by Ye Weihua, Dean of the Overseas Education School.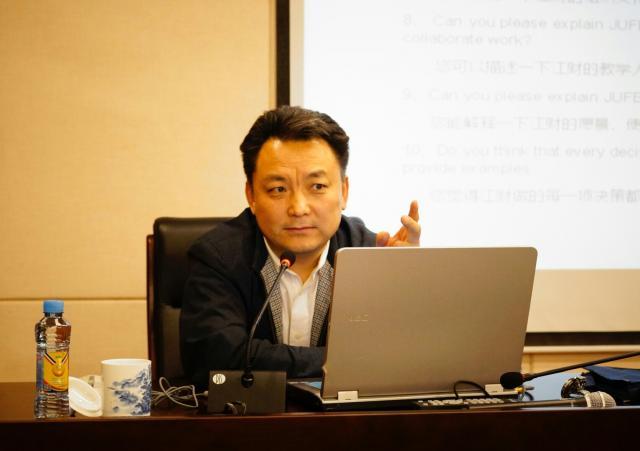 Professor Wang Jinhai made a comprehensive and profound elaboration of the values, group consciousness, organization philosophy, organization spirit, organization morality, organization image and organization system from the aspects of material culture, system culture, behavior culture and mentality culture.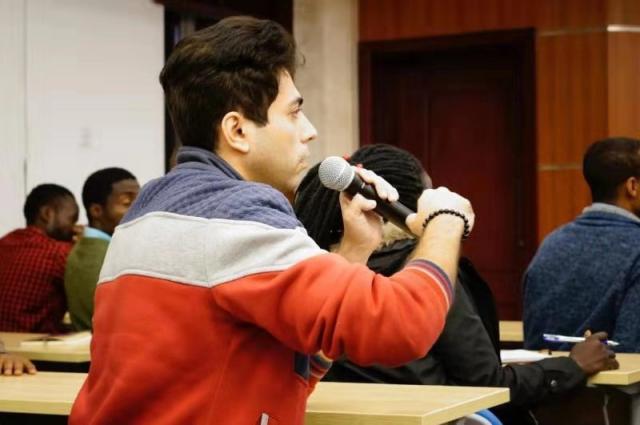 ​

First of all, Professor Wang Jinhai introduced the importance of corporate culture to the students and stressed the guiding role of business philosophy, values and organizational goals. The perfect management system and ethics should be used to restrict organizational behavior, motivate organizational members and strengthen organizational cohesion and centripetal force. After that, taking Jiangxi University of Finance and Economics as an example, he emphasized the importance of building organizational culture from many aspects, such as the school motto, the naming of buildings and roads, the rules and regulations, the staff management system, etc., and pointed out that the development of university organizational culture should be based on local conditions and seeking truth from facts, because the integration of local characteristics and organizational culture could bring forth organizational vitality.
In the questioning section, the overseas students raised some relevant questions on the four aspects: organizational feedback, incentive mechanism, reward and punishment mechanism and charity activities. Professor Wang Jinhai's profound explanation further deepened their understanding to the organizational culture of the university.
Finally, Ye Weihua, dean of the Overseas Education School , summarized that the organizational culture construction of Jiangxi University of Finance and Economics should always adhere to its connotation, and highlight the characteristics of JUFE in the organizational culture innovation.