​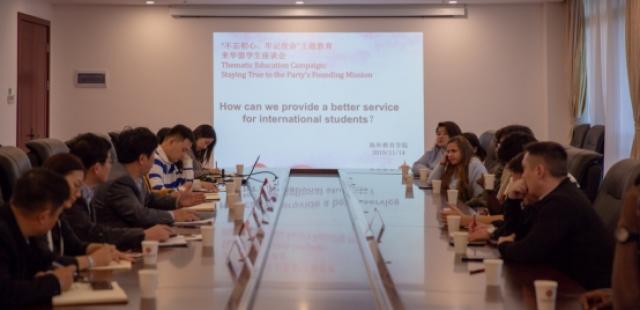 On the afternoon of November 14, the Overseas Education School held a symposium for international students. The event, attended by the university's Vice President Wang Xiaoping, was titled Staying true to the Party's founding mission". Other attendants included Ye Weihua, the dean of the Overseas Education School(OES), Ji Xiaogang, chairman of School of Information Management, Lv Saiju, vice dean of OES, all the staff of OES, as well as 14 international students representing South Korea, Spain, Nigeria, Russia, Kazakhstan, Ukraine, Pakistan, Afghanistan, Bangladesh and Germany. The symposium was presided over by Ye Weihua.

​

Before the meeting, Ye Weihua briefed foreign students on the background of China's thematic education as Staying true to the Party's founding mission". He juxtaposed the mission of the CPC, which is seeking the happiness of Chinese people and rejuvenation for the Chinese nation, with the mission of the OES, whose core mission is to provide professional, standardized services for foreign students and to improve the overall level of internationalization at our school.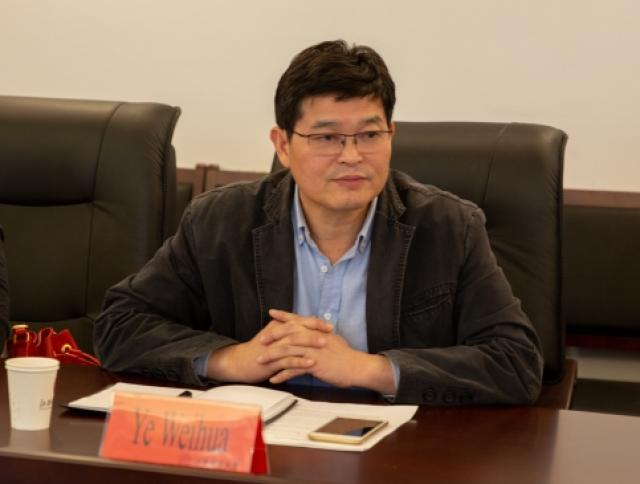 International students were then given the opportunity to address Wang Xiaoping and offer opinions and suggestions. Wang Xiaoping emphasized the school's commitment to the internationalization of education and the great progress that have already been made. Wang Xiaoping also addressed current problems and concerns raised by the students in attendance. He went on to say that many of these difficulties would be dealt with quickly, with legislative changes being made where required. More entrenched problems would have to be solved gradually through long term planning. At the same time, he asked the various departments at JUFE to understand the real difficulties faced by international students, to act quickly on those students behalf, find solutions, and provide prompt feedback, leading to an overall improvement in management and service at JUFE's overseas education.

At the symposium, representatives of the international students expressed their heartfelt thanks to the school for their concern and help. They praised the OES for their recent efforts in academic lectures, fire drills, religious laws, regulations training, cultural exchange activities, and apartment building facilities maintenance. The students expressed their appreciation for the new changes and better results brought on by thematic education.