​

The 5th International Culture Festival of Jiangxi University of Finance and Economics (JUFE) which was successfully held at the Jueqi Square, North District of Jiaoqiao Campus has received media coverage in both the local and international media.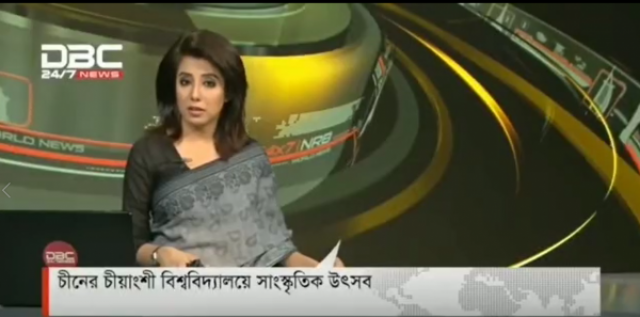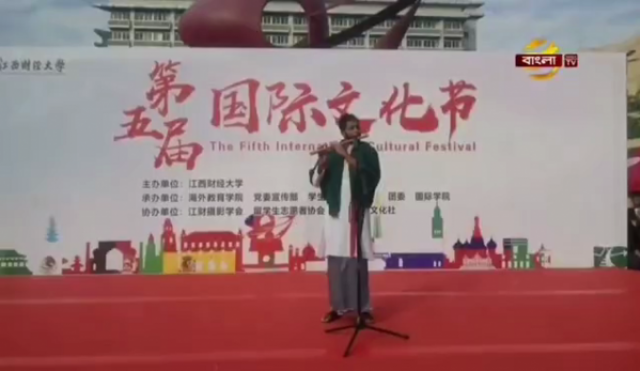 International students from Bangladesh published an article on the event in their local print media, which has attracted the attention of many local residents of Bangladesh. On 28th November 2019, two local Bangladesh Television stations namely; Bangla TV and DBC News also broadcasted the 5th International Culture Festival of our university, JUFE. In addition to this, other major network media platforms in Bangladesh have followed suit by reporting about the event.
Below are the related links of the media coverage: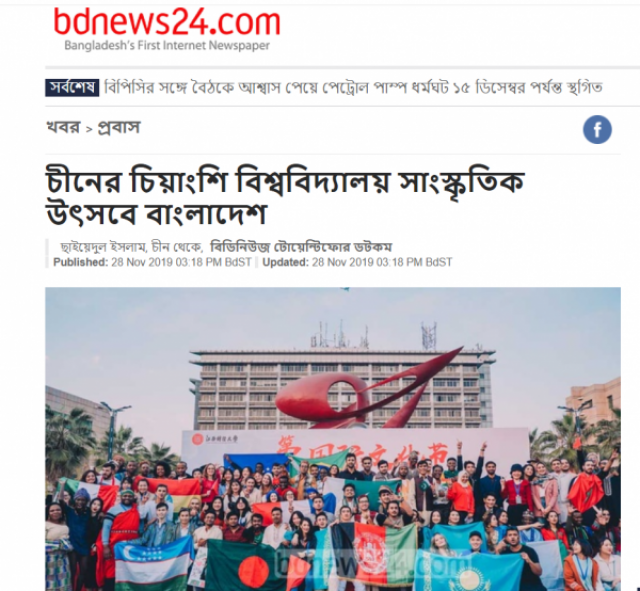 https://bangla.bdnews24.com/probash/article1694353.bdnews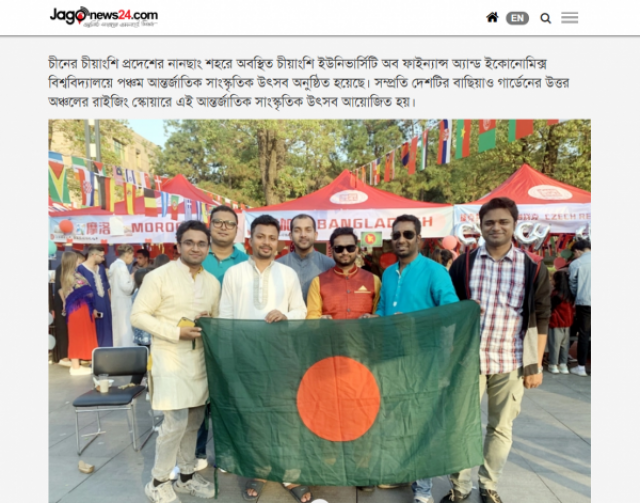 https://www.jagonews24.com/m/probash/article/542554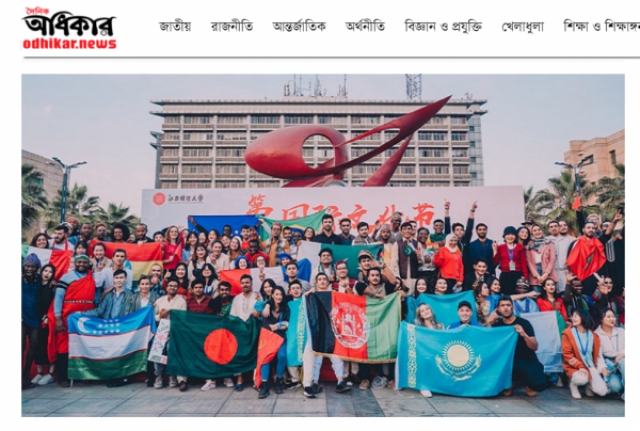 https://www.odhikar.news/education/campus/107373?
fbclid=IwAR25WREXQxXroeXA1bQNbq_3mv65Ss0QllafQNjTtXqR3qBir24cn-0Xtcs
On the afternoon of November 23rd 2019, the 5th International Culture Festival of JUFE a stage was set for students from across the world to showcase their unique charm and talent from their respective countries. On the main stage, there was a wonderful performance of the students from Bangladesh called the flute solo and the performers were dressed in traditional robes and played a melodious song. The Chinese also performed some martial arts wearing their white clothes, with firm eyes, and brilliantly show cased their powerful body movements.
​
At the Jueqi Square, in addition to the performances there were also pavilions from different countries exhibiting their respective traditional cuisine such as fried cakes mixed with Indian curry and ghee were juicy; fried balls made of beans, green peppers, and onions; sweets made of milk and flour. All these different and unique dishes were so delicious and attracted a large number of visitors to have a taste of cuisines from across world.
The annual International Culture Festival has become a brand of our university, JUFE, which has been warmly welcomed by both teachers and students. This annual event is of great significance to our university as it helps strengthen the diverse campus culture and promotes the internationalization of our schools. Further to this, it also enhances the influence of our school worldwide and spread the traditional Chinese culture.